Sleep Apnea

Happy Valley, OR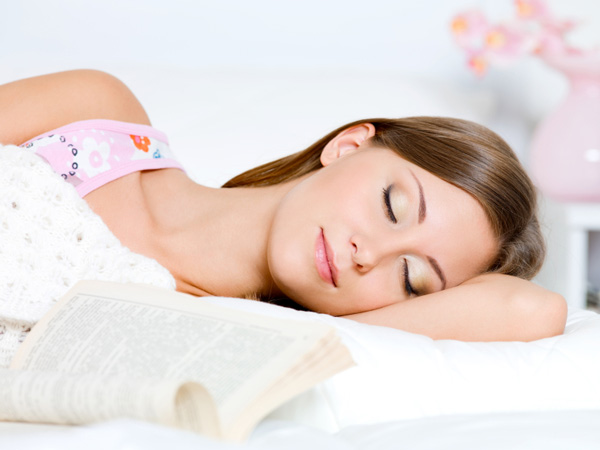 When you think about visiting your dentist, chances are good that you probably envision getting your teeth cleaned or perhaps even having a minor procedure like having a cavity filled. Did you know that we can help you in other areas of your health, too? When it comes to issues like sleep apnea, for example, we can actually do a surprising amount to help you figure out the issue in question and what kind of treatment option would best work for your needs. At Fusion Dental Specialists, we are proud to offer treatment options for the betterment of sleep apnea so that you can get a good night's sleep.


What is sleep apnea?

You might have heard about sleep apnea in passing, but what does it really mean? Sleep apnea is a chronic condition that affects the way you breathe while sleeping. More specifically, sleep apnea obstructs your airway while you are sleeping, which means that you are no longer able to breathe freely. When this happens, your breathing will begin to pause. Note that these pauses can last anywhere from a mere second or two to over a minute long. That means that you could go without breathing for over a minute! And it is important to note that this is not something that only happens once a night. No, sleep apnea causes pauses in your breathing that can number into the thousands every single night.


What happens when I stop breathing while sleeping?

You might naturally be concerned about exactly what happens when you stop breathing while sleeping. When your breathing pauses, you normally tend to unconsciously pull yourself out of deep sleep in order to correct the issue, which is usually done with a particularly loud inhalation of air as your airway returns to its normal position. Unfortunately, when you fall back into deep sleep this airway obstruction can happen again. As your condition continues and the amount of deep sleep you get—the kind of sleep that is necessary for our bodies to replenish energy levels and function—decreases, you might find yourself slipping into a fatigued state, or even into depression.

We need plenty of sleep in order to thrive, so when our sleep is so roundly interrupted and continues to be interrupted night after night, it will eventually become almost impossible for us to function well. That is why it is important to take note of decreasing energy levels and do everything you can to figure out what is happening.


How can sleep apnea be treated?

Treating sleep apnea doesn't have to be an impossible task. The first thing you should do is schedule an appointment to come in and see us. We can help take a look at your airway and your mouth and see if there is anything we can do to help improve the situation. We can help find an oral appliance, for example, that will help you breathe easy.

For more information about sleep apnea and how we can help, give us a call today at (503) 653-2299!


More Information: