Sleep Apnea

Happy Valley, OR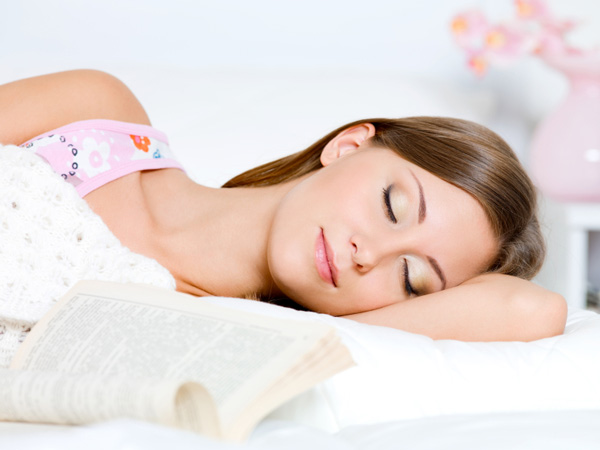 Thank you for choosing Fusion Dental Specialists for your sleep appliance needs.


What is Obstructive Sleep Apnea (OSA)?

Obstructive Sleep Apnea (OSA), one of the most common medical conditions, happens when a person's airway completely collapses, temporarily cutting off breathing. Reduced sleep quality negatively affects almost all areas of a person's life. Sleep apnea may even be life-threatening. It can contribute to weight gain, chronic fatigue, strokes, high blood pressure, and heart attacks.


Have you had a Sleep Study (PSG)?

If you believe you have sleep apnea, we recommend you see a sleep health specialist and have a sleep study performed before you come into our office. This will help Dr. Barewal better assist in determining if you are a good candidate for appliance therapy.


What can I expect from an oral appliance?

The oral appliance is a small mouthpiece that holds the lower jaw forward while sleeping, which relieves obstruction of your airway. This forward position helps move the tongue forward as well as change the form of your throat to improve breathing. Many patients enjoy the comfort and convenience of their oral appliance and can wear it through the night.


Oral Appliance benefits?

There are many benefits to an oral appliance including:

•
An effective treatment for OSA
•
Reduces or entirely eliminates snoring
•
Convenient and easy to Use
•
A Comfortable and quiet option
•
A less intrusive and Preferable Option for patients and their partners
Studies confirm that patients with mild to moderately sleep apnea tend to use their oral appliance for more hours per week than CPAP. This leads to comparable long term effectiveness in alleviating the medical conditions associated with OSA such as high blood pressure, irregular heartbeat, diabetes, mood disorders, erectile dysfunction, excessive daytime sleepiness, and many of the other harmful side effects.
What to expect at the first appointment?

During the first appointment, we will lay out the foundation for treatment with an oral appliance to get you a better night's sleep!
What we will accomplish:

| | |
| --- | --- |
| • | We will take a diagnostic CT Scan to capture your sinuses, airway, teeth and jaw joints. |
| • | Dr. will complete your clinical evaluation and provide a description of needed treatment. |
| • | You and the Dr will have a clear understanding of your treatment goals and risk factors. |
| • | A custom tailored appliance choice will be made if you are a good candidate for appliance therapy. |
| • | The team will review relevant financial information and payment options. |
| • | We will discuss future appointments needed. |
Oral Appliance is a medical benefit.

The fees for the initial appointment will be billed to medical insurance. However, patients do have ultimate financial responsibility for all treatment, and we cannot accurately predict coverage for all treatment.


The Fusion Dental Specialists Difference.

We are dedicated to providing a prosthodontic experience that will excite, motivate and inspire our patients.
Our practice philosophy is centered on three primary principles:

| | |
| --- | --- |
| • | Patients come first – Patient advocacy and ensuring comfort and care are our number one priorities. |
| • | We are passionate about what we do – It won't take long for you to see how much we love what we do by the way we care about you. |
| • | The pursuit of excellence – Your care will be second to none because everyone at FDS is committed to staying current in the latest prosthodontic technologies. |

We look forward to seeing you soon at Fusion Dental Specialists!

For more information about sleep apnea and how we can help, give us a call today at (503) 653-2299!


More Information: