Advanced Technology

Dentist Happy Valley, OR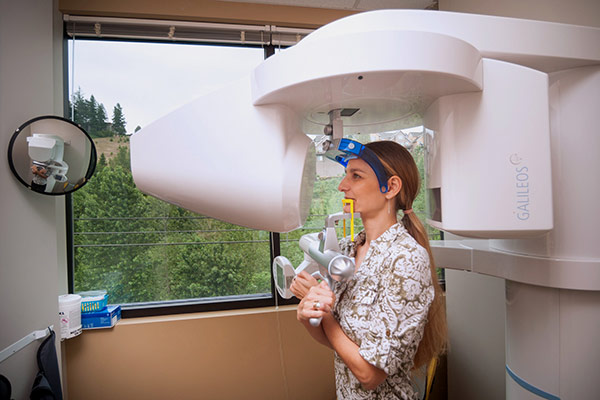 We provide the latest dental technologies to better assist you. Here are the technologies our office uses.


Ensuring that your smile and your teeth stay as healthy and strong as possible is one of the most important aspects modern dentistry. We work hard so that you can rest assured that your oral health is in the best of hands.


When it comes to living a healthy and happy life, many people tend to overlook their oral health as an important part of that process. The truth is that your oral health can have a surprisingly significant effect on your life, and you should do your best to visit us as often as possible to keep tabs on how your teeth, mouth, and jaw are doing.


This method for taking an impression of your teeth is different than traditional methods, in that instead of taking a putty mold of your tooth, we take a digital impression of it. This is accomplished by dusting your tooth with a reflective powder and scanning it with a handheld wand. Using this method we get an accurate 3D model of your tooth.


Intra-Oral Cameras

Patient education is something we take very seriously here at Fusion Dental Specialists. Knowing what is going on in your mouth means being able to properly take care of your mouth. Intra-oral cameras have done a great job in terms of educating patients in the dental industry.


What is it?

An intra-oral camera is a small, toothbrush shaped/sized camera. The video taken with it is projected onto a monitor that we adjust so you may view the feed. We frequently use inter-oral cameras to show patients issues that have arisen within their mouth, since it is not easy to view much of your own mouth using a mirror. With the camera we are able to show you in high detail what is going on in your mouth.


What to Expect

The experience of having an intra-oral camera used is generally enjoyable and non-invasive. The camera is small enough that it can fit in your mouth the same way the head of a toothbrush might. It can be moved around in the mouth easily while taking video or pictures of the teeth and gums. We are able to show you images of your mouth in real time while we discuss any issues present.


What advantages does it provide?

The most obvious advantage intra-oral cameras provide is the immediate feedback and education for the patient. It can easily reveal oral conditions like cavities and gum disease. The patient benefits greatly from seeing what effects their oral hygiene habits (or lack thereof) have on their mouth. We are often able to make patients aware of issues while they are still reversible with the introduction of good habits.

If you would like to take a look into your own mouth give us a call at (503) 653-2299 and we will get you scheduled for an appointment today!